What awaits you in Menorca in 2022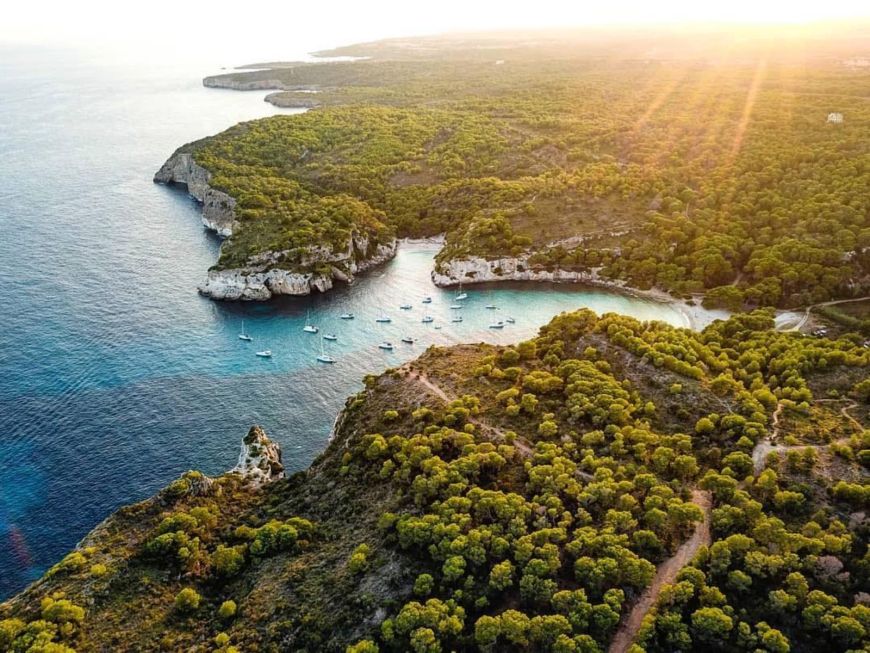 2022 promises to be a very special year for our little paradise. We tell you why.
The taste of Menorca, in the world spotlight
At Faustino Gran we have long valued the flavor of the island. That is why we put all the love and taste in the gastronomic part of our project. Either through the dishes of the Can Faustino restaurant, the breakfasts in the garden or the evenings tasting the vegetarian proposals at the Country Club, made with produce from our own garden.

What for us is a fundamental pillar of the Menorcan experience, next year will be a milestone in the island's history. Menorca has been declared European Gastronomic Region 2022, a title that recognizes Menorcan cuisine as a unique asset, with an evident influence on the environment, well-being and health. The foundations of Mediterranean cuisine are mixed with culinary tradition, but also with a new way of preparing, presenting and rediscovering unique flavors, which have been preserved thanks to the inheritance that survives generations.

From Faustino Gran we join this declaration of a European Gastronomic Region, offering balanced dishes, cooked with care and fresh, local products.
Talayotic heritage, ready to launch

Another milestone that has the island in suspense is the possible declaration of the Talayotic Culture as a World Heritage Site by UNESCO. It is the second time that the island has presented a candidacy project to recognize the uniqueness of the Talayotic culture. In particular, some of the constructions that have survived for thousands of years, such as the taula enclosures. And all the evidence that archaeologists have been able to unearth from oblivion and that has shed some light on how the first settlers of the island lived.

At the moment, the candidacy is in the final phase and waiting for us to know, in July 2022, if Menorca becomes part of the list of places that are World Heritage Sites.

The return of Sant Joan?

Despite being also in the air, the desire to see horses again in the historic center of Ciutadella is beginning to be felt. The health situation that we are currently experiencing has caused the cancellation of the patron saint festivities for two years in a row. However, and as more sectors of society return to an adapted normality, the Ciutadella town hall has ensured that it is contemplating the celebration of Sant Joan, albeit in an adapted way and with health security measures.

This would be very good news for the people of Ciutadella, who miss the most important date on their calendar. But it would also be a very good excuse to vibrate with the mixture of gastronomy, culture, tradition and history. And live it in the historic center, housed in one of Faustino Gran's palaces.