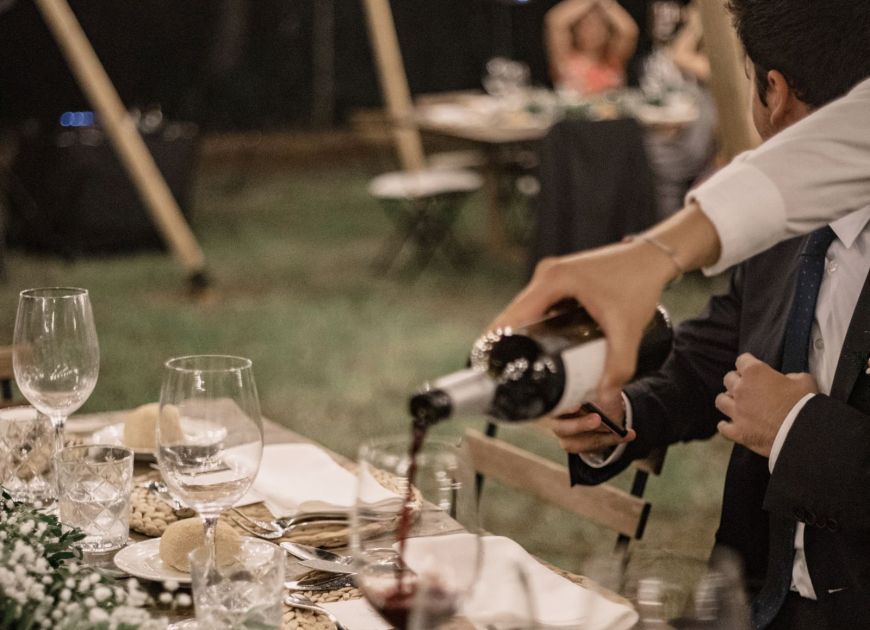 Ask for information to organize that special event in one of the most magical places in Faustino Gran, surrounded by nature and savoring the pure Mediterranean.
Why we fall in love with the Casa de Pau
On the road that leads to the beaches of Algaiarens, north of Ciudadela, Faustino Gran hides one of the most beautiful places on the island: a peaceful retreat in the middle of a pine forest where you can rest, relax and breathe the Mediterranean essence.
Our Casa de Pau, which you can reach with the excursion service in our 4x4 cars, is made up of a swimming pool and solarium area, a food service area, and an orchard our own, where we grow the seasonal products that arrive on your plates. For this reason, spending a day at the Casa de Pau is spending a day totally away from the city, in absolute harmony with nature and without giving up any of the luxuries that you would have in our palaces. In addition, you have the possibility of reaching the sea, in a short walk of about 20 minutes, and enjoy a swim in one of the least traveled corners of the island. In fact, the old pier of the cove is very close to the Camí de Cavalls, one of the natural routes that you must visit in Menorca.
That is why it is one of the locations that we like to offer to organize events that require a relaxed, joyful atmosphere in direct connection with the earth. From weddings with a rustic and elegant touch, to a meal for a group of friends in which vegetarian dishes made with top quality products, collected directly from the garden located next to the pool, prevail.
The only thing you have to do is dream about that unique event, because we will make it happen. Menorca will set the stage.